Retiring to Barbados
Thinking of retiring to Barbados? Then read on. Whilst I have not retired I do spend a great deal of time between the UK and Barbados. I cannot recommend Barbados highly enough as a wonderful place to live.
After 30 years as a corporate lawyer, I recently threw in the towel to join my partner, Stephen Grant, in our businesses, Worldwide Dream Villas and holidays and Barbados Dream Properties.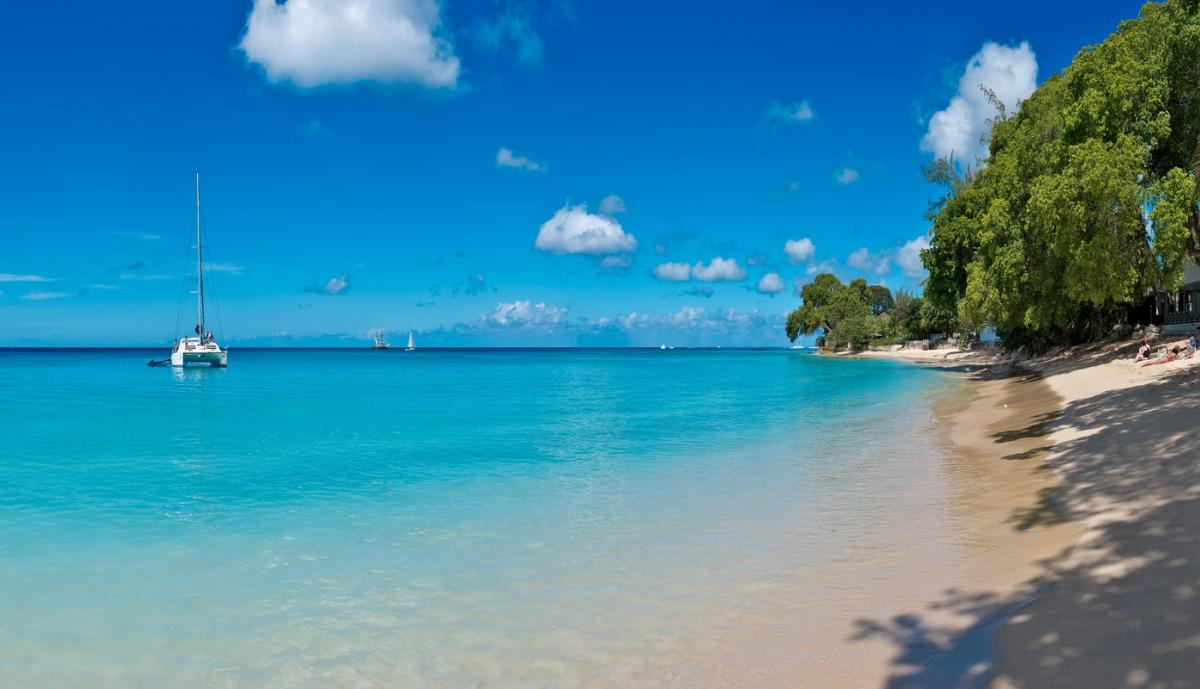 Worldwide Dream Villas provides luxury holidays and holiday rentals worldwide, and Barbados Dream Properties (BDP) specialises in estate agency or real estate (as it is often known). We also do long term rentals in Barbados and have offices in England and in Holetown, Barbados.
Having left behind the long hours of corporate law I started working with Stephen. We launched our new website for BDPand then spent 8 weeks in our office in Barbados. It was like living someone else's life. I still have to pinch myself sometimes.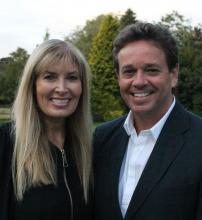 Not having a daily commute of over an hour each way after a 10 to 12 hour day is probably the best thing about my new way of life-and of course I don't miss the time sheets! I no longer sit in hours of traffic and am only late for work in Barbados if the local black bellied sheep have escaped and are running down the main road to Holetown which -seriously-is not an infrequent occurrence.
I do miss the camaraderie of my old life. I miss my other colleagues and clients (at least most of them) and of course I miss my salary cheque at the end of each month.
Would I change back? Never-the freedom of my new life is exhilarating and I love the exponential learning curve I am enjoying in this new world of holidays, property lettings and websites. I particularly love the contrast between life in Barbados and life in the UK.
Since we are both still working full time it would be wrong for me to talk about us retiring to Barbados. We are anything but retired. However, we do now divide our time between England and Barbados and know very well what it is like to live life in Barbados. When the time comes we will, at least for the winters, be retiring to Barbados.
Stephen used to run hotels in Barbados back in the late '80s/early '90s and he lived there full time for about 9 years. He bought a run down house on the west coast of Barbados back in 1995 and we have been visiting Barbados and renovating the same house ever since. We started to rent it out for holiday lettings when we were not there and that is how our holiday lettings business was born more than 13 years ago.
Why do we both love life in Barbados?
The irredescent light and bright colours are what we notice most. Everything is so bright and colourful. There is something incredibly uplifting about waking up to sunshine, birdsong and the sound of green monkeys frolicking on the roof.
The weather is a pretty consistent 27 degrees centigrade and whilst more humid and a little wetter between May and December it is generally still sunny and always warm.
The flora and fauna in the Tropics is particularly magnificent. There are beautiful bright flowers unfurling on every corner and shiny green leaves that really are the size of elephant ears. I never cease to delight in my lush surroundings. There is usually a sprinkling of rain almost every day. This washes away the dust before the sun shines again for hours on the fresh foliage.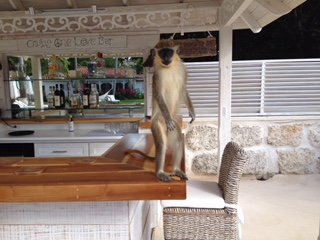 In the winter months from between December and end April there is a large community of those lucky enough to spend their time there. Many have thought long and hard about retiring to Barbados and I have yet to meet anyone who regrets it. It really is a wonderful life and there is little time for boredom. Barbados is a small island. At approximately 21 miles long and 14 miles wide, it covers an area of 166 square miles. It has an estimated population of around 284,000. If you are thinking of retiring to Barbados you will not be short of company.
What makes retiring to Barbados so attractive as a holiday/retirement destination?
Barbados has so much to offer it is hard to know where to begin.
The climate
The climate, turquoise waters and all those uncrowded, powdery golden beaches make it one of the jewels of the Caribbean. Add to that the happy go lucky disposition of the local Bajans, the carefree way of life, the restaurants, bars and shopping and the English speaking ex pat community. It really does have just about everything you could wish for.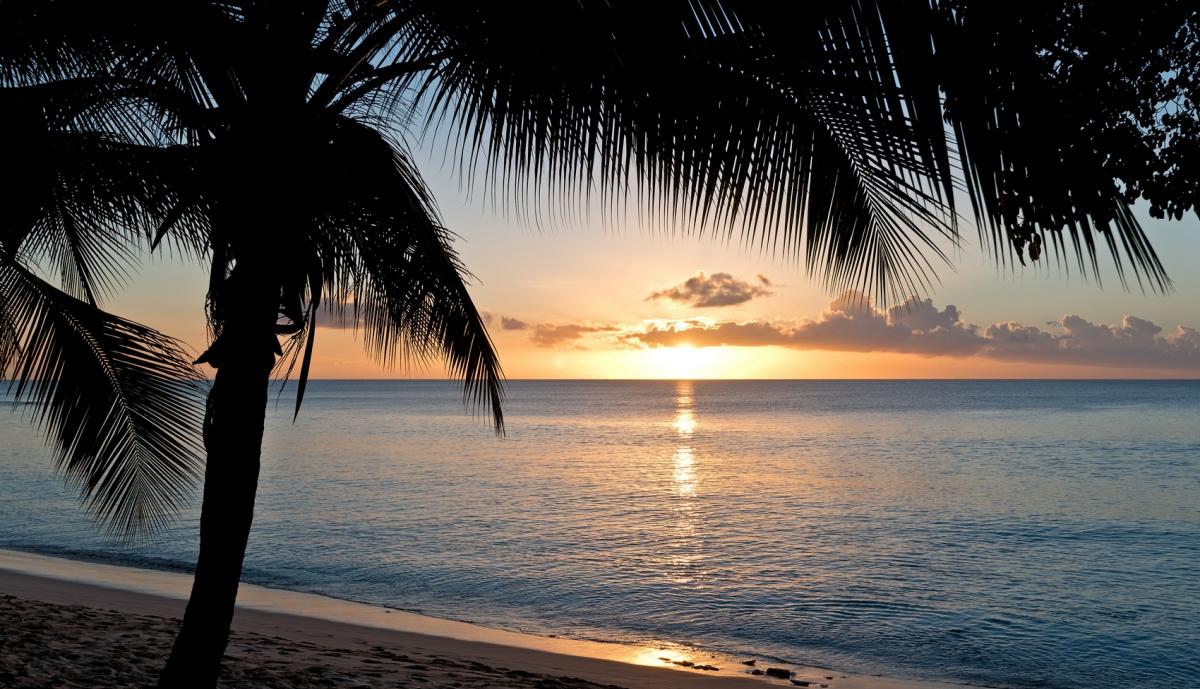 Stable economy
As a commonwealth country Barbados has always attracted residents from other Commonwealth countries and there are now a number of English and Canadian residents on the island. The economy is stable and the standard of living moderately high although the cost of living is probably higher than it is in England, Canada and the United States.
Stable property market and lots to do
Lime Grove is a beautifully developed shopping mall which is a joy to shop in. Most of the shopping in Barbados is duty free and many items are therefore much cheaper in Barbados.The real estate or property market is stable and there is an abundance of things to do from enjoying the local restaurants, shopping-whether that be at the local fish and food markets or in the top-notch designer shopping mall, Limegrove Lifestyle Centre in Holetown.
There are numerous restaurants and cafes in Lime Grove and an open air (but shady) 'Lime Bar' where locals and holiday makers can while away the time 'liming' -the local expression for 'chewing the fat'.
Sporting Activities
There are fabulous sporting activities including cricket, polo, golf, tennis, wind surfing, paddle boarding, water skiing, swimming, snorkelling and fishing. There is even a shooting range. The watersports are second to none and along with the ex pat community come annual events like 'Broadway to Barbados' and Holders Season.
Musical performances
Broadway to Barbados brings wonderful theatrical musical performances to Bridgetown.
Of course if you are bored with all of that there are lots of courses you can sign up for to idle away the balmy days including art classes, cookery classes, yoga, pilates or just general fitness classes.Holders which is a Barbadian Plantation House dating back to the 17th century and currently owned by the Kidd family (Jodie and others) hosts fabulous musical and comedy events in lush outdoor surroundings under the stars. It is a really special place to be and was thoroughly enjoyed by Pavarotti who performed there at least once.
Courses and spas
There are even fashion shows at locations like the new Cliff Beach Club. You need never be bored.There are an abundance of spas on the island. Some at beautiful hotels like The Coral Reef Club and Sandy Lane and a new addition is the gorgeous, tranquil Sandbox Spa which recently opened at the new Port Ferdinand marina resort.
If you are still not feeling relaxed enough then perhaps a massage will do the trick.
Those retiring to Barbados are seldom bored.
What is the local currency in Barbados?
The currency is the Barbadian dollar which is pegged to the US dollar. For many years now the exchange rate has been about 2 Barbadian dollars to 1 US dollar and about 3 Barbadian dollars to £1 sterling. US dollars are generally accepted throughout the island too.
Residency and visas
Retiring to Barbados is relatively easy to do.
Over 60's
For those over 60 residency is relatively straightforward. As long as you can show you have sufficient means you can live in Barbados and apply for immigrant status. After 5 years you can apply for permanent resident status.
Under 60's
If you are planning to set up a business in Barbados which will create jobs then you can also apply for immigrant status whatever your age.
Property owner retirees and those under 60
If you own a property in Barbados (whatever your age) and can demonstrate that you have sufficient means then provided you have health insurance you can apply for a special entry permit. This will allow you to come and go and spend as long as you like on the island.
If you are over 60 there is a one off fee for the permit of US$5,000 which covers the applicant and his/her spouses and dependants for their lifetime. If you are a retiree between 50 and 60 the fee is US$3,500 and you will need to renew it at 60 to obtain a lifetime permit. Again it covers spouses and dependants.
High net worth persons
Alternatively, regardless of your age if you are a high net worth person but do not own a property then you can apply for a special entry permit.
High net worth persons are defined as those with net assets of at least US$5m, and the same age-related rules apply i.e. the permit must be renewed when the holder reaches the age of 60.
High net worth persons may also apply for an indefinite work permit.
The new special entry and reside permit (SERP) and tax benefits attached to it
There are now attractive incentives for those buying in Barbados.
High net worth individuals with net global assets of at least US$5million who invest at least US$2million in property or tourism projects in Barbados may apply for a special entry retirement visa or SERP as it is often known.
Holders of SERPs who are over 60 are entitled to permanent residency. Those under 60 are entitled to limited residency and may pay for work permits entitling them to work.
All SERP holders who are residents of Barbados can remit their foreign income to the island and pay an effective tax rate of below 3% in Barbados on that income.
The Tourism Development Act (2002) and the Special Development Areas Act is also offering a suite of concessions for investors in approved Tourism Development Projects, including:
exemptions from import duty and value added tax;
Tax deductions up to 150% of the interest paid on loans not exceeding USD$3.75 million; and
Carrying forward excess tax credits that cannot be written off in one year for a period of up to 15 years
Anyone considering investing in Barbados should take their own detailed legal and tax advice before doing so.
Buying Property in Barbados
There are no restrictions on foreigners buying property in Barbados. To read our guide to buying property in Barbados and FAQs click here.
Many ex-pats divide their time between Barbados and other destinations and rent out their homes as holiday rentals when they are not there. This can help cover running costs and in some cases delivers a reasonable income.
Medical Facilities
The medical facilities in Barbados are excellent. The Queen Elizabeth Hospital in Bridgetown is a large, well equipped hospital, and there are also around 20 clinics scattered around the island.
It is advisable to maintain private health insurance since medical care is expensive.
Can I claim my UK pension if I am living in Barbados?
Yes, you should be able to claim your UK pension notwithstanding that you are living in Barbados.
Is retiring to Barbados a good idea?
Only you can make that decision. It is a lifestyle choice. Personally, we love the contrasting lifestyles we now enjoy dividing our time between Barbados and the UK.
At first the laid back lifestyle can, after a while become frustrating. Barbados is a holiday island. People do things at their own pace and you have to slow down to that pace or it will drive you mad. That's why we love it. People have to wind down to fit in with the pace of life there and that is what makes it such a great place to relax and wind down. Perfect for retirement.
Interested in investing in property in Barbados?
If you are thinking of retiring to Barbados even if you only want to spend part of the year there then contact us today.
Visit our website www.barbadosdreamproperties.com to see properties for sale or email us today on sales@barbadosdreamvillas.com or call or email Leila Porter, the author of this article, on Tel: 00 44 1625 586895 email: leila@worldwidedreamvillas.com
We also have long term rentals available. Many people thinking of retiring to Barbados choose to rent long term first. Visit longtermrentalsbarbados.com