Christmas And New Year In Barbados
07 Nov,2017
CHRISTMAS AND NEW YEAR IN BARBADOS
Christmas and new year in Barbados is really magical. Imagine leaving the grey skies behind. Step off your plane and breathe in the warm clear island air. Arrive at your villa where a rum punch and inviting dinner awaits you.
There are still some villas available over Christmas and new year in Barbados. Here are a few:
DUDLEY WOOD, GIBBES BEACH 
Located on Gibbes Beach, 4 bedrooms, 4 bathrooms available over the festive season for US$2,300 per night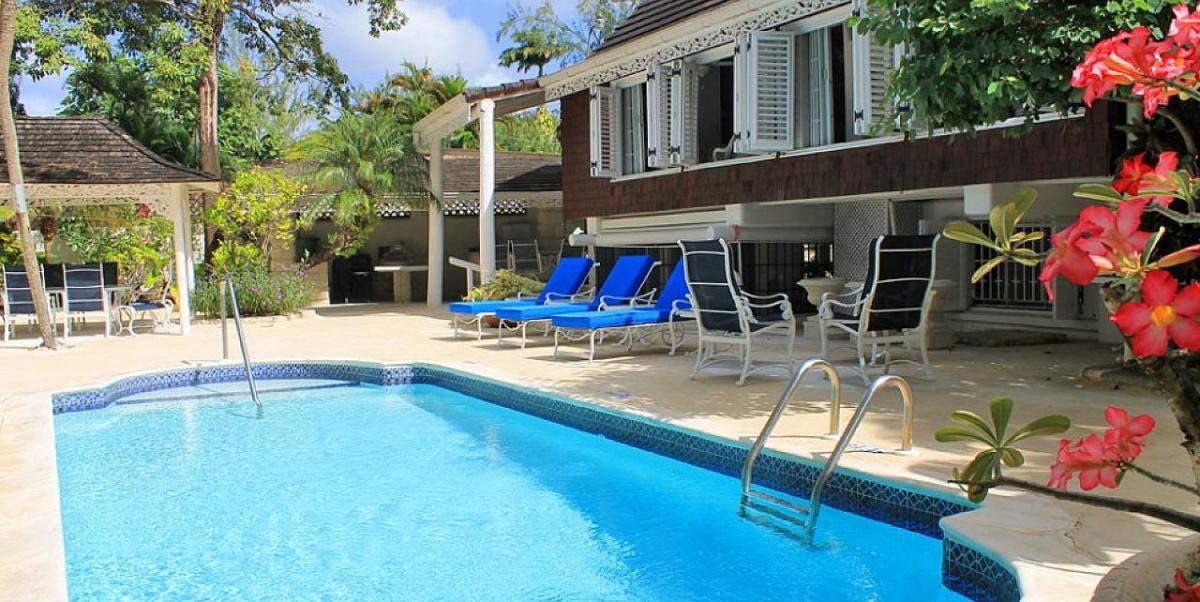 Dudley Wood is a beautiful rustic property right on Gibbes Beach. It has its own private pool too.
 This charming bleached timber property on the beach offers you a piece of paradise during the festive season. It comes with cook, laundress, housekeeper and night watchman.
To read more about Dudley Wood click here.
FIREFLY, SUGAR HILL

Firefly at Sugar Hill is a 3-4 bedroom property with 4 baths available for US$2,700 per night over the Christmas and new year period.
Firefly is a beautiful villa situated in the gated development of Sugar Hill. It has its own serene and lush gardens. 
The villa is decorated to the highest of standards with accents of antique pieces of furniture.vered terrace.
To see more about Firefly click here.
CASABLANCA, SANDY LANE ESTATE
Casablanca is a  beautiful 7 bedroom, 7.5 bathroom property available for US$8,500 per night over the Christmas and new year period. It is located on a quiet lane on the Sandy Lane estate.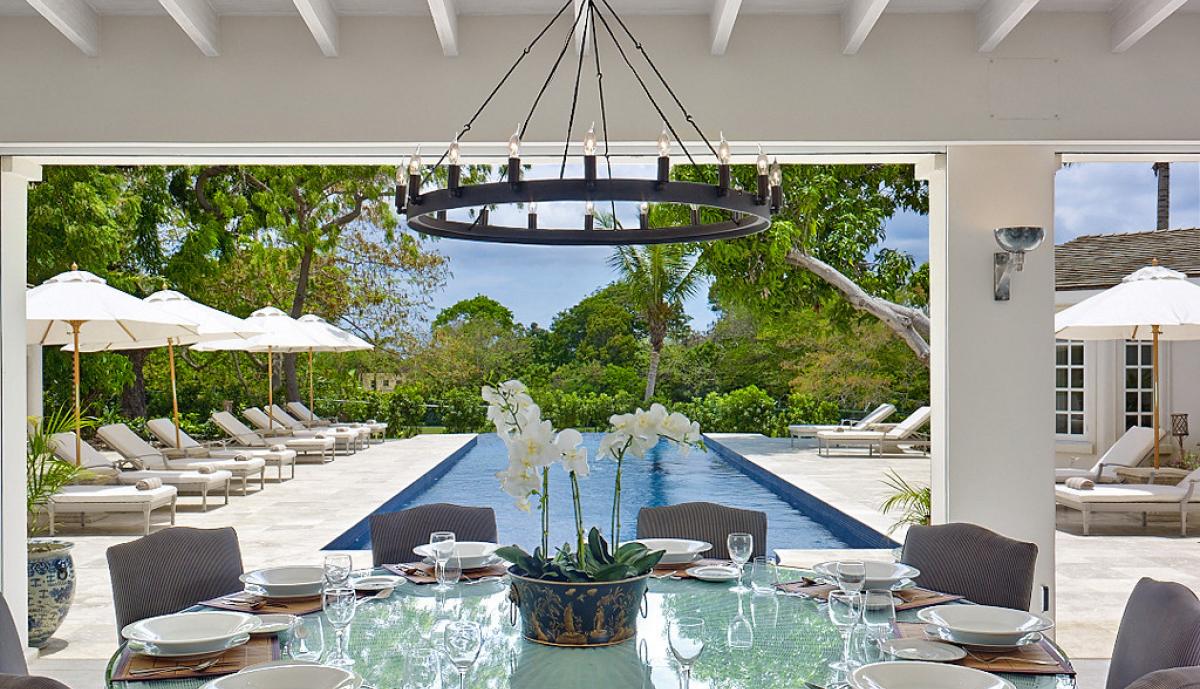 Casablanca is beautifully furnished in calming colours. No expense has been spared.
Casablanca has beautiful private gardens and a large infinity pool. It also has a small paddle tennis court. Anyone renting this property may use the owner's Sandy Lane beach facility and Sandy Lane tennis courts. 
To read more about Casablanca click there.
FOOTPRINTS-ON THE BEACH AT PORTERS ST JAMES
5 bedrooms, 6.5 bathrooms available for holiday rental over the festive period for US$12,000 per night
Footprints is a stunning contemporary property on the beach in Barbados. It is close to Holetown and a short walk from the famous Lone Star Restaurant.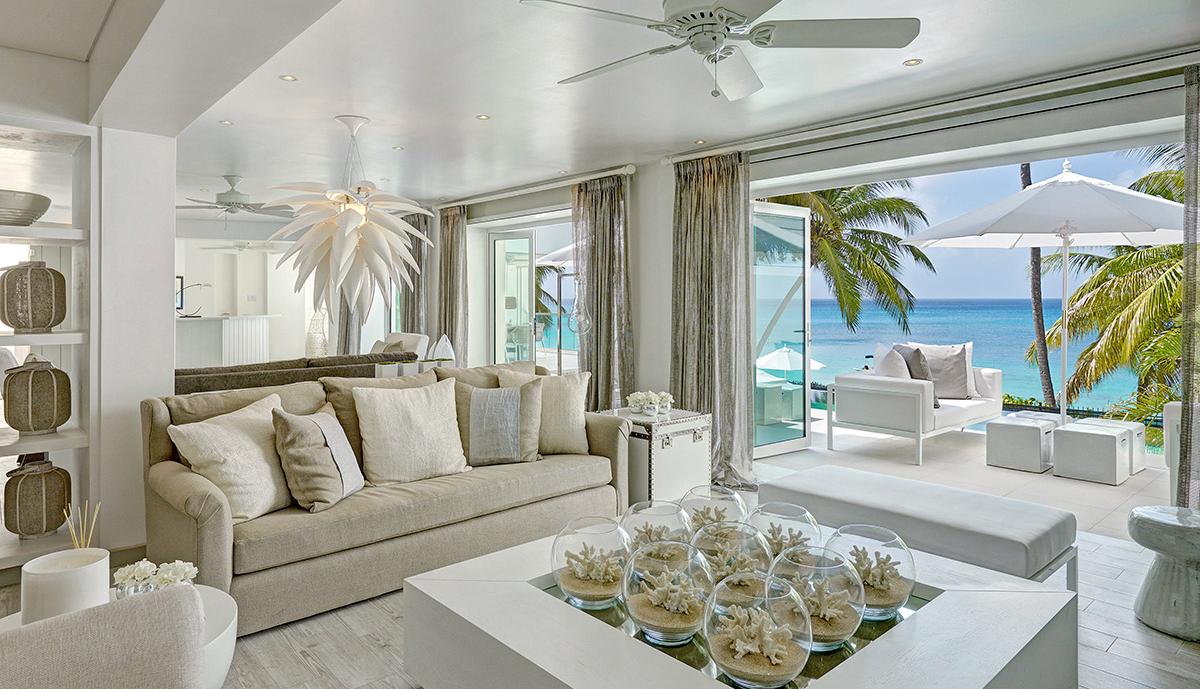 No expense has been spared in the design and interior decoration of this property. The taupe, grey and cream furnishings are by Kelly Hoppen. The whole atmosphere is one of calming opulence.
Each bedroom is en-suite and most have views over the Caribbean Sea.
 One of the bedrooms even has a bath tub sitting on the terrace overlooking the ocean.
There are few properties available for rental to match the quality and location of Footprints.
To find out more about Footprints click here.
For information about other holiday rentals available over Christmas and new year in Barbados contact us.
Barbados: +246-432-6307
Email: reservations@barbadosdreamvillas.com
Barbados : Indigo Courtyard, Holetown
UK:40 Knutsford Road, Alderley Edge, SK9 7SF
If you are looking for Long Term Rentals click here.
If you are only interested in villas on the beach click here.
To view property for sale in Barbados click here.
We have a limited amount of stock available over Christmas and new year in Barbados so don't wait. Contact us today.