Barbados villas with a view are in high demand. Luckily we have a huge selection of Barbados villas with a view for you to choose from for holiday rental.
Here are a few of our favourites:
Villa Irene is a delightful, new 4 bedroom home on the west coast. It accommodates 10 guests and is an ideal home for 2 families or a group of friends.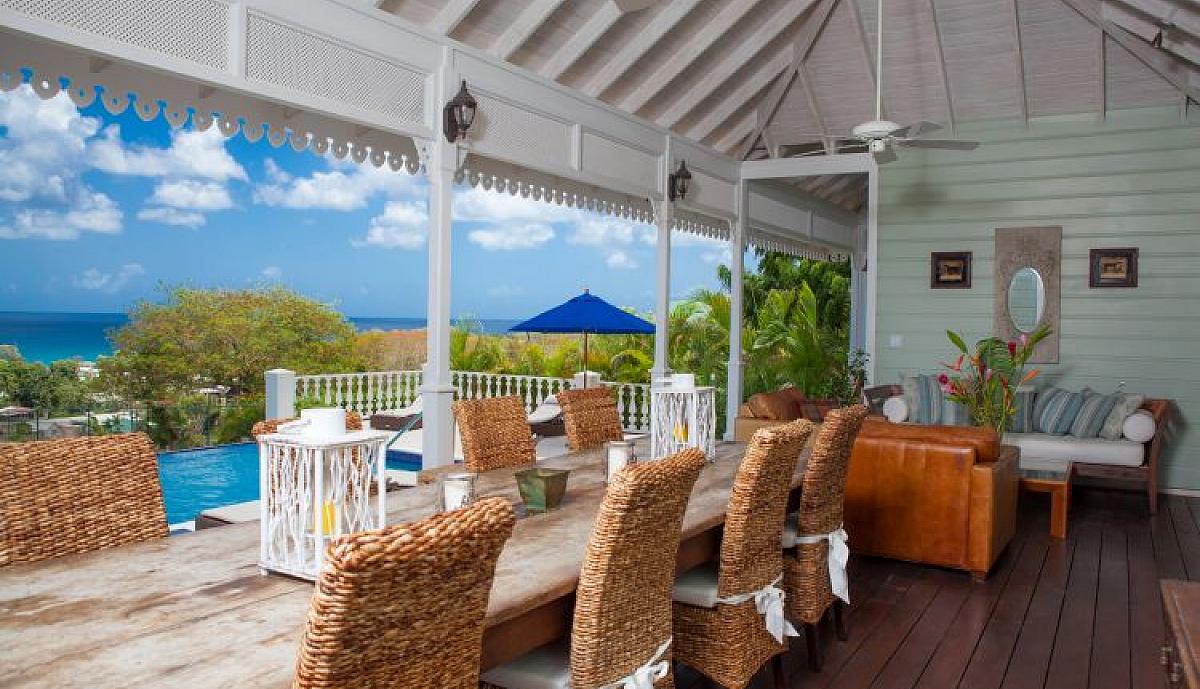 There is a double bedroom with enormous indoor/outdoor en suite bathroom.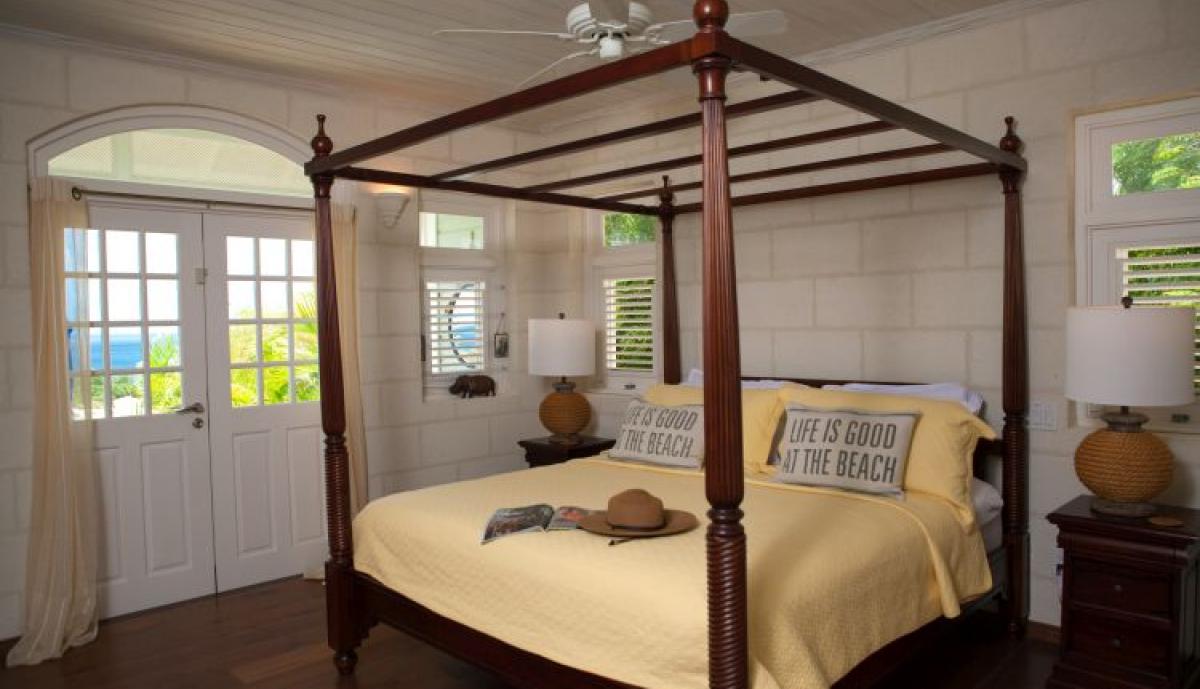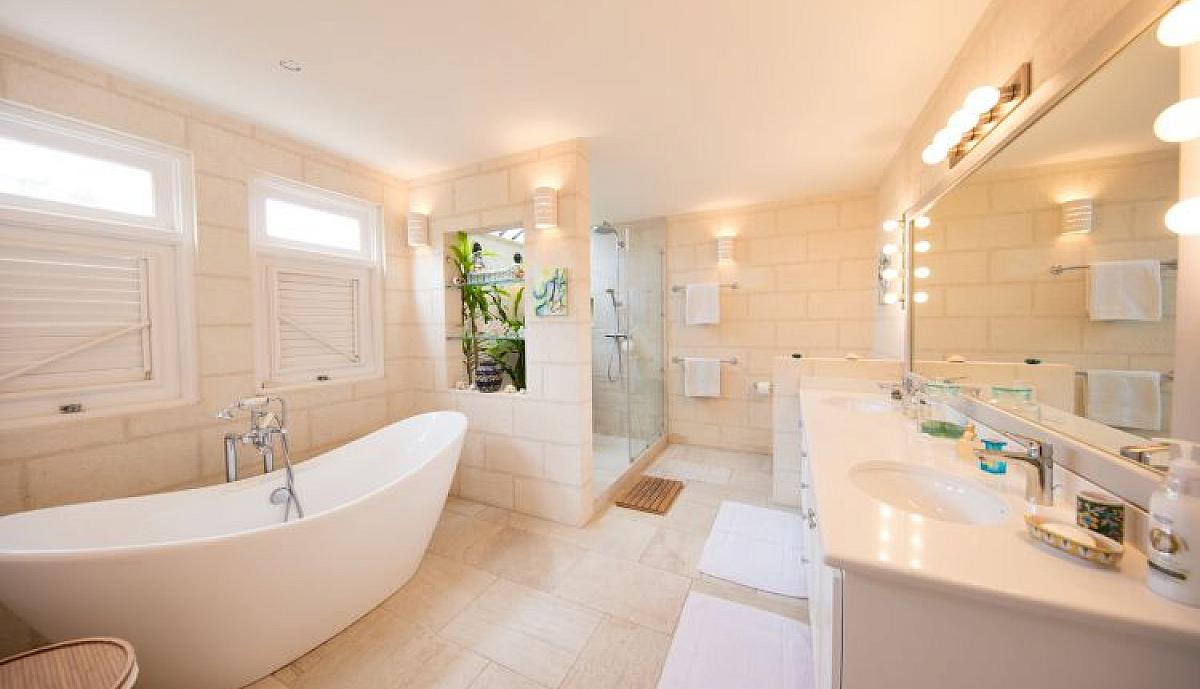 In addition there are a further 2 twin bedded rooms each with en suite bathroom. The fourth bedroom is a separate suite which accommodates 4. It has an en suite shower room, sitting area with flat screen TV and 4 double sized bunk style beds.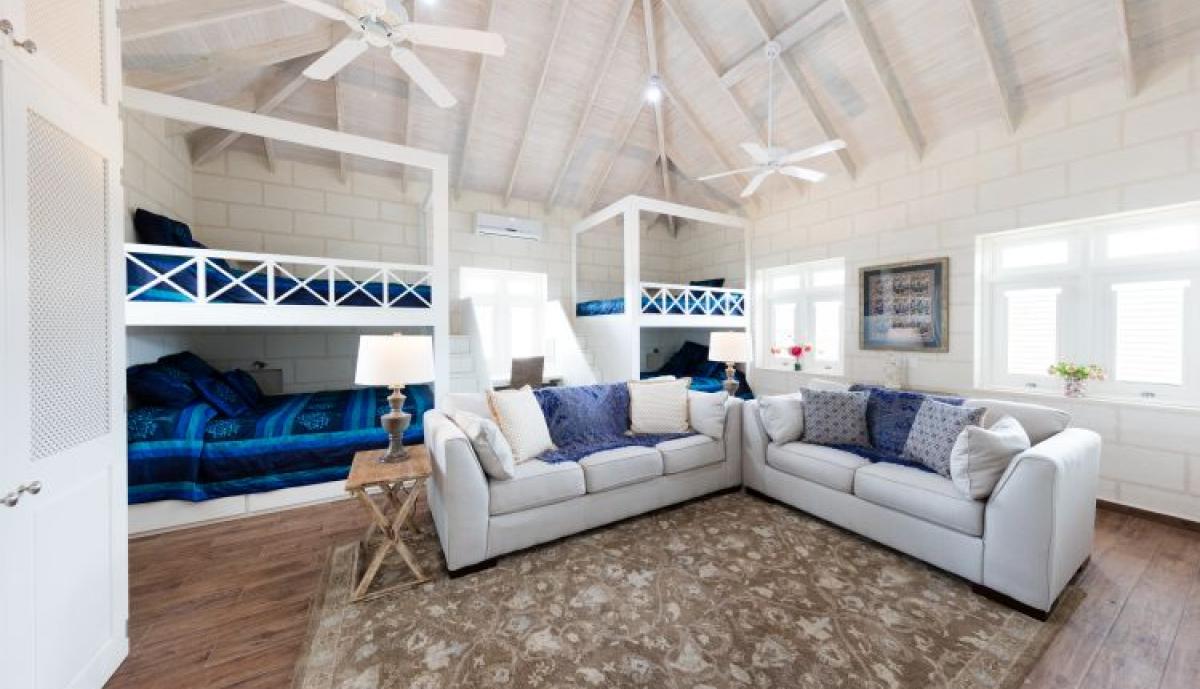 Villa Irene has uninterrupted views over the west coast of Barbados and the Caribbean Sea. It is also reasonably priced for a property which can comfortably accommodate up to 10 guests.
In the high season this lovely villa rents on a 4 bedroom basis. It may be rented on a 3 bedroom basis between 15 April and 14 December.
This beautiful vacation villa rents from US$500 per night in low season and from US$800 per night in high season. Christmas and new year rates are available on request. The rates include provision of a housekeeper.
For more information on Villa Irene click here.
High Breeze is one of the most beautiful villas in our collection. If you are looking for Barbados villas with a view look no further. The owner of High Breeze has impeccable taste and she has designed the interiors to perfection. It is a classical, cosy home with magnificent views over the Caribbean and west coast. It has 3 bedrooms in the main house and 2 in the cottage.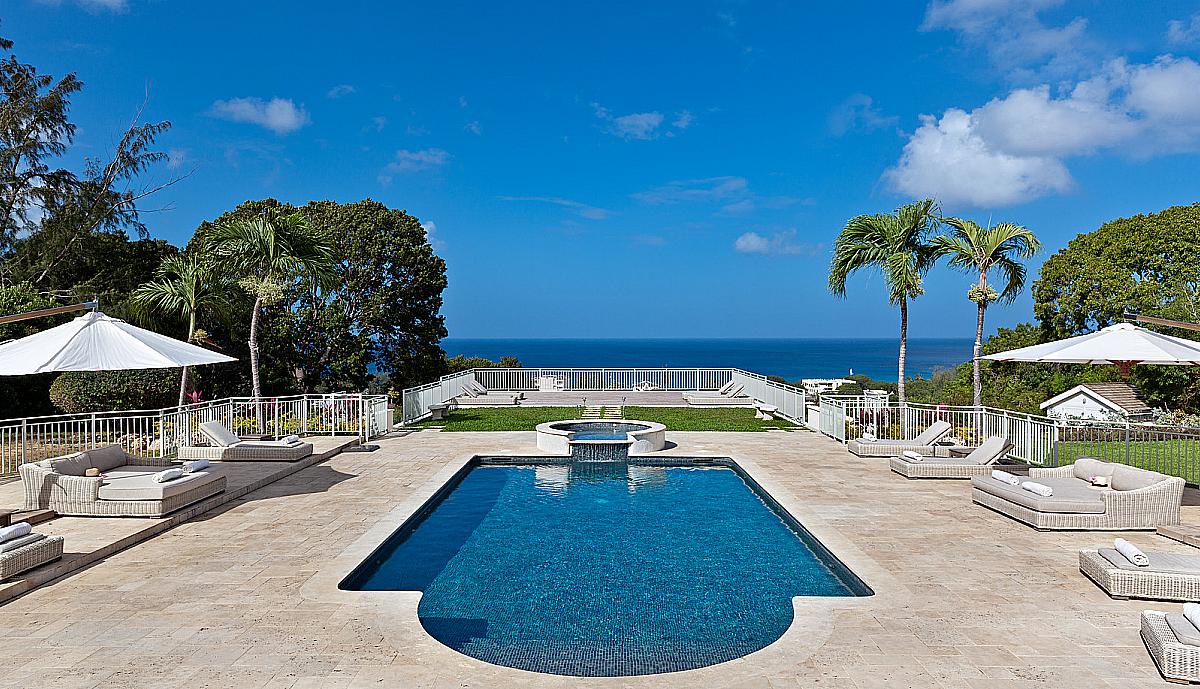 High Breeze is open plan style and has lovely outdoor areas for relaxing and enjoying the sea views.
 This stunning villa has a bar, dining pavilion and gym.
 High Breeze comes with staff. There is a butler, cook, housekeeper, laundress and gardener.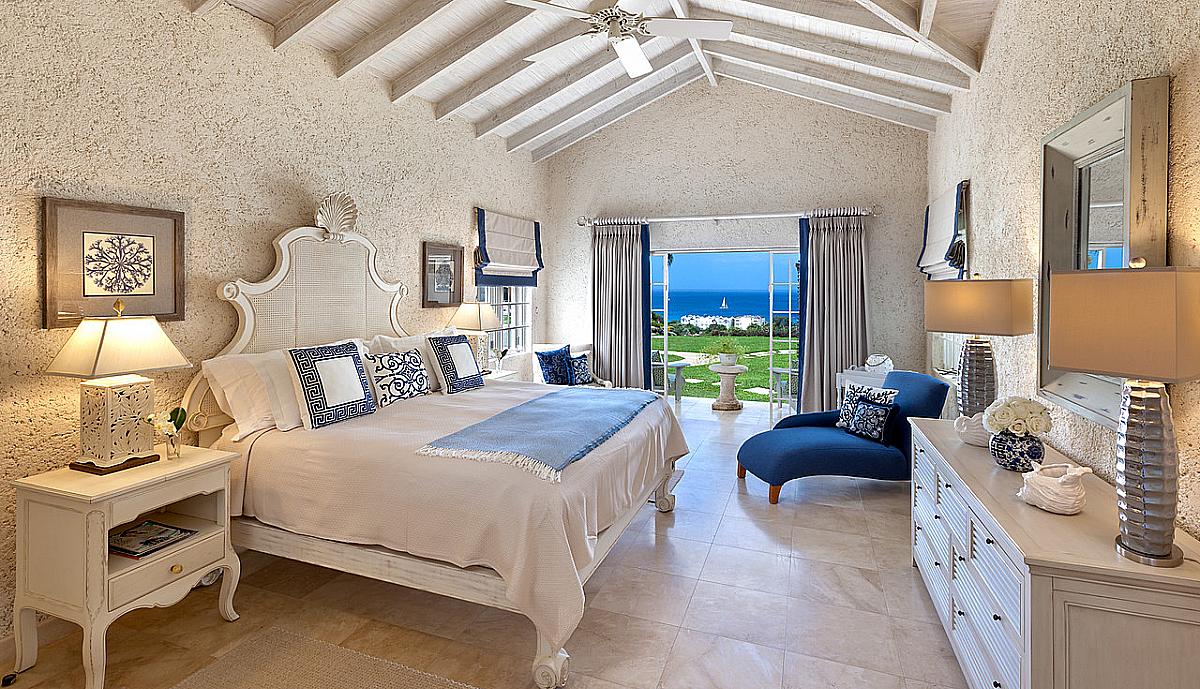 High Breeze comes with access to the Fairmont Royal Pavilion Beach Club. Here, guest may use beach chairs, beach umbrellas and restaurants and bars in the resort.
High Breeze rents on a 3 to 5 bedroom basis from US$1,175 per night.
For more information on High Breeze click here.
We have a large selection of villas with a view. Contact us today for more details.
Point of View is a beautiful 5 bedroom villa located on the prestigious Sandy Lane estate.
True to its namesake Point of View enjoys spectacular views over the Caribbean Sea.
This lovely home accommodates up to 10 guests.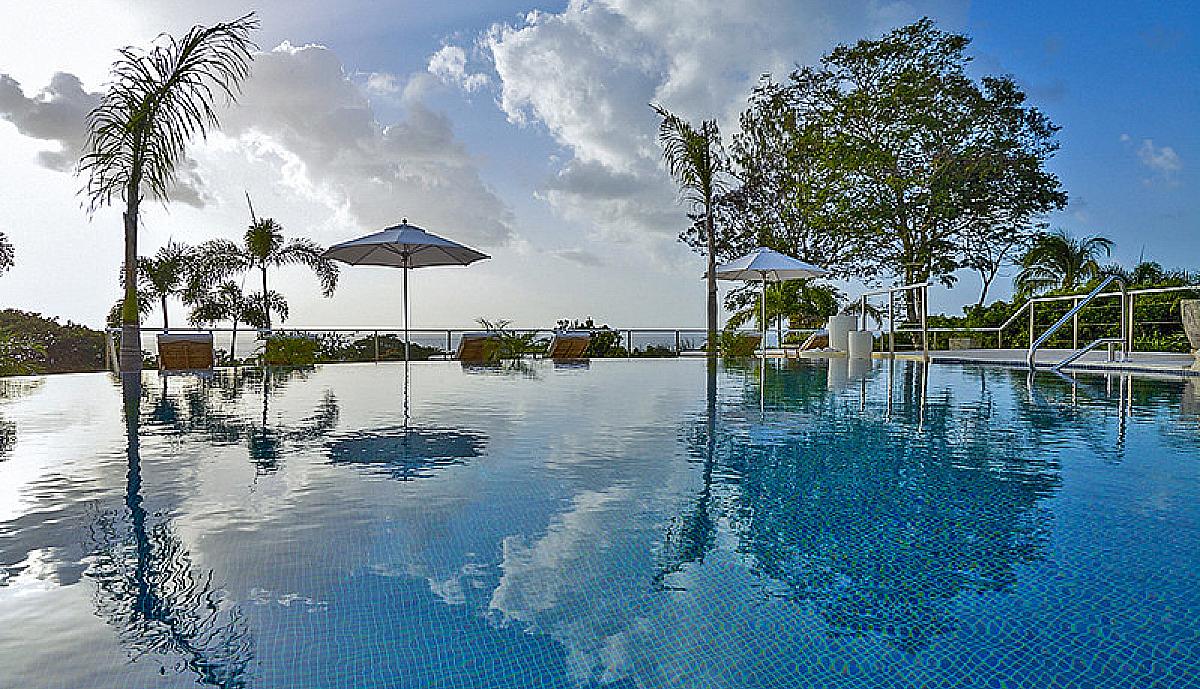 There are 3 double bedrooms in the main house and 2 double bedrooms in the cottage. All bedrooms have en suite bathrooms.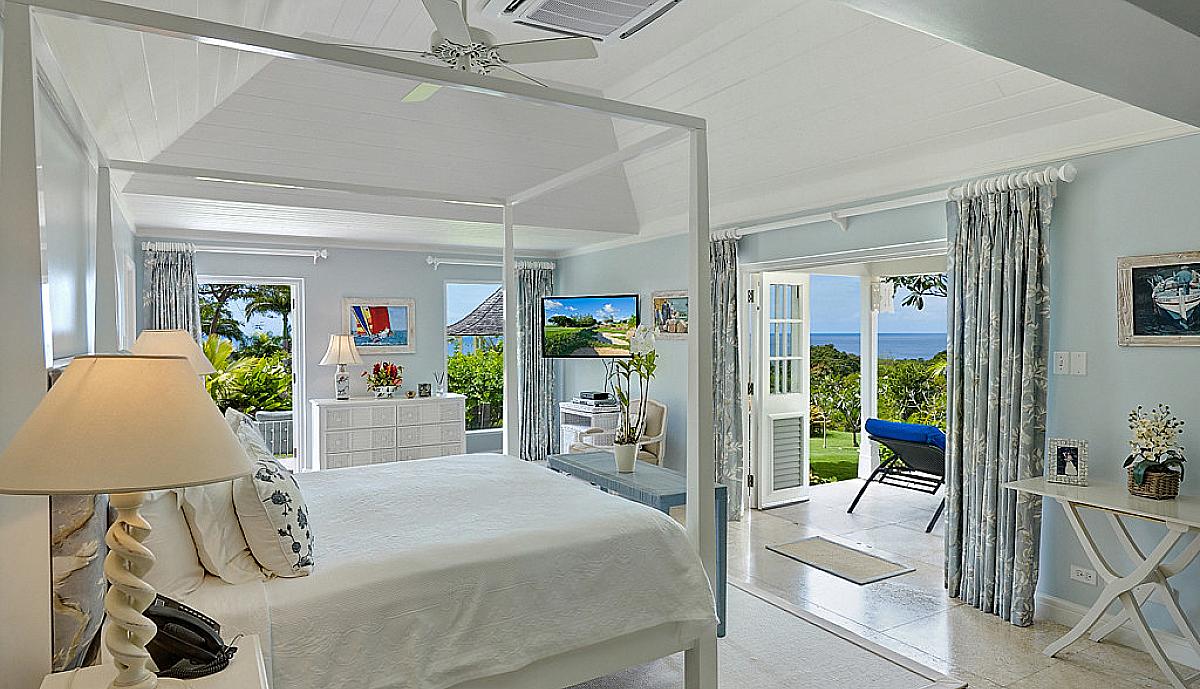 All bedrooms have king sized beds or twin beds which can be zipped together.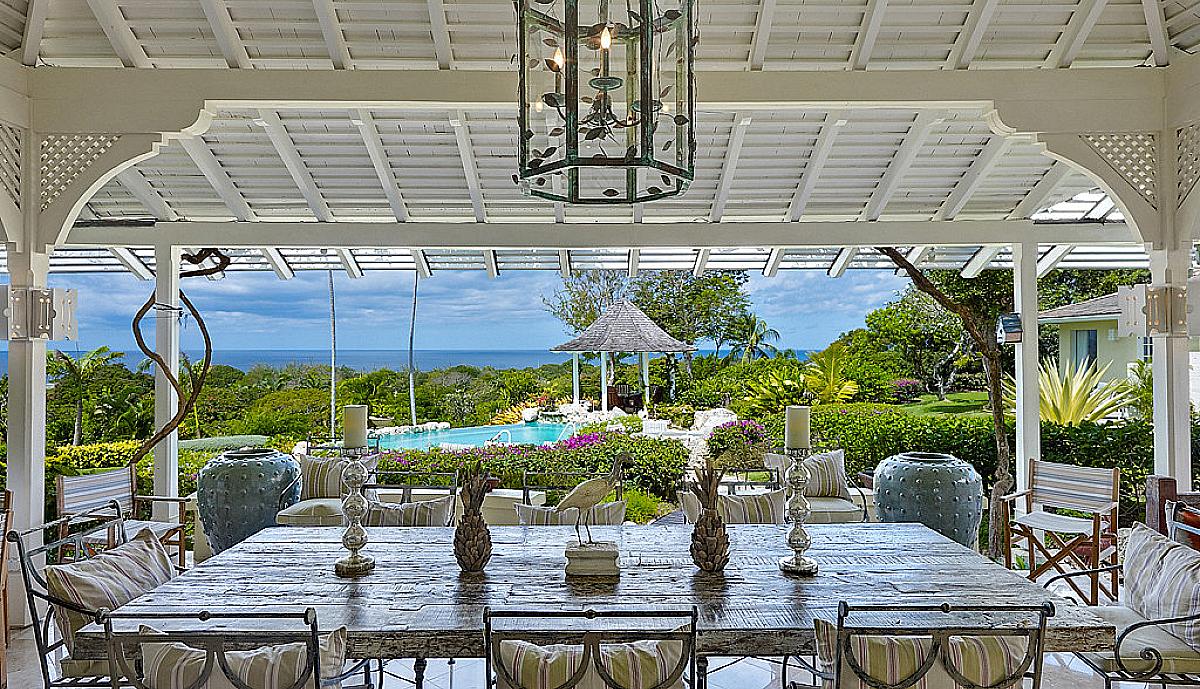 This beautiful home is located in tropical gardens which extend to over 2 acres. The gardens feature a lily pond with walk over bridge and two gazebos. There is also a private swimming pool from which to enjoy the breathtaking views. Point of View is rented with the benefit of a cook, maid and laundress.
Point of View rents on a 3, 4 or 5 bedroom basis from US$1,400 per night.
For more information on Point of View click here
We have a huge range of wonderful apartments and villas with a view in Barbados. For more information contact us today.
For villas on the beach visit Barbadosbeachhouses.com